SKYDIVING SCHOOL IN RUSSIA.
AFF COURSES, USPA LICENSES, INSTRUCTOR RATINGS, PERSONAL COACHING.
On this page you can find information about the Flight Club skydiving school in Russia, meet the Flight Club director for skydiving safety and training and select a skydive course which is suitable for your personal experience level from a variety of different skydive training programs. These skydive courses range from Accelerated Free-Fall (AFF) courses and skydive licensing support intended for beginners, to personal coaching for intermediate and advanced flyers, to skydive instructor rating certification courses for the advanced and/ or professional skydiver.
You can find a brief description for each skydive training course in the respective sections (to the right) on this page. From there, links will guide you to comprehensive in-depth tutorials containing information regarding course curricula, registration requirements, associated tuition fees and booking procedures.
The Flight Club skydiving school administers these skydiving courses year-round on the territory of the world-famous Aerograd Kolomna aviation super-center near Moscow and, upon request, at a drop-zone near you.


SKYDIVE COURSES FOR THE BEGINNER.
1. START YOUR SKYDIVING CAREER WITH AN ACCELERATED FREE-FALL COURSE.
New to skydiving? No worries, our experienced instructors are here to help you find your wings!
Learn basic survival skills and elementary tricks for free-fall and canopy piloting in an Accelerated Free-Fall (AFF) course. This 10-jump program follows a simple to complex progression through the student skydiver's skills grid and is being administered in a one-on-one format by your personal AFF Instructor.
Visit our ACCELERATED FREE-FALL COURSE tutorial and learn all there is to know about the structure of your AFF course and associated tuition fees, registration requirements, available AFF course dates and booking procedures with the Flight Club skydiving school in Russia.
Once you have successfully mastered all targeted learning objectives of your AFF course, you will be a qualified self-supervised skydiver, meaning that you have been cleared to skydive solo without instructor free-fall supervision.
With more than 20,600 skydives and exceeding 300 hours of freefall experience, Stephan is nothing short of a skydiving machine.
Over the past 25 years, he has made a name for himself working in lead positions with the who-is-who of the international skydiving scene. Stephan has traveled the world as a coach certification course conductor representing Skydive University Inc., has founded the Arizona Training Center in Eloy and worked as chief instructor at the New Zealand Skydiving School and at Skydive Dubai. In addition, he spent some years as the alternate and training partner to world champion skydiving teams Arizona Airspeed and the US Army Parachute Team- the Golden Knights 8-way.
Stephan holds skydive coach-, instructor- and examiner ratings endorsed by the respective authorities in USA, Germany, Austria, New Zealand and Russia and is an appointed Safety and Training Advisor to the United States Parachute Association.
You can check out STEPHAN'S CAREER PROFILE here.
ABOUT THE FLIGHT CLUB SKYDIVING SCHOOL.
OUR HISTORY AND ORIGIN.
The Flight Club skydiving school was originally established on the territory of Skydive Arizona in Eloy, Arizona, by a loose assembly of five legendary skydivers. The label soon turned into a wildly popular outfit in the world skydiving scene and things took off from there.
Today, the original members have moved on to pursue their individual careers, each with great success.
What has remained, is Flight Club's reputation for fielding world-class skydive coaches on the international playing field, providing state-of-the-art skydive student training, load-organizing, coaching and mentorship to skydivers of any experience level.
THE FLIGHT CLUB SKYDIVING SCHOOL.
OUR DIRECTOR FOR SKYDIVING SAFETY AND TRAINING.
Your safety and the quality of training you receive while skydiving with us are of paramount concern.
In Flight Club, we have one of the most reputable skydivers in the industry taking care of exactly that. Responsible for everything safety and training at Flight Club is this man right here: Stephan Lipp


SKYDIVE COURSES FOR INTERMEDIATE- AND ADVANCED SKYDIVERS.
SKYDIVE ORGANIZING, PERSONAL COACHING, MENTORING.
The Flight Club skydiving school fields some of the most sought-after, professional-grade free-flying, formation-skydiving and canopy-piloting coaches in the industry. 
Find out below how these internationally experienced professionals can help you to get the most out of your jumps:


SKYDIVE COURSES FOR THE EXPERT.
USPA COACH RATING, USPA AFF INSTRUCTOR RATING, UPT TANDEM INSTRUCTOR RATING.
For the expert skydiver and for skydiving professionals wanting to expand their activities to another student- training-method, Flight Club administers skydive instructor rating certification courses upon request.
Our Instructor Examiners can help you qualify for Coach ratings, AFF instructor and Tandem instructor ratings sanctioned by the United States Parachute Association (USPA), as well as for manufacturer specific endorsements such as the United Parachute Technologies (UPT) Vector/ Sigma Tandem instructor rating.
You can either visit the Flight Club skydiving school at Aerograd Kolomna to train and to qualify for your USPA / UPT skydive instructor rating, or we can arrange for one of our examiners to travel to your home drop-zone and administer the course there.
If you wish to participate in, or schedule an USPA or UPT skydive instructor rating certification course at the Flight Club skydiving school, please check out the SKYDIVE INSTRUCTOR RATING course tutorial for detailed information regarding registration pre-requisites, in-depth course curricula, certification criteria, tuition fees and booking procedures.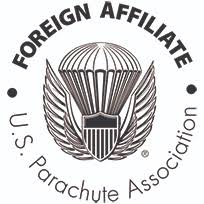 THE FLIGHT CLUB SKYDIVING SCHOOL.
OUR LOCATION.
In 2006 the Flight Club skydiving school went international and since has established its home base 60 miles south of Moscow city, right in the very heart of the renown aviation super-center Aerograd Kolomna:
As the official Aviation and Technical Sports Club of DOOSAF Russia and as foreign affiliate drop-zone of the United States Parachute Association, Aerograd Kolomna attracts large crowds of visiting skydiving students and sports jumpers alike, making it a giant cultural melting-pot of the world skydiving community.
Visitors and guests of the Aerograd Kolomna aviation super-center enjoy a modern onsite infrastructure which is comparable to that of a small vibrant town. 
It features a hotel, a bungalow district, an apartment complex, a restaurant, several barbecue areas, a full-scale gear-store, fitness area, beach volley-ball field and outdoor soccer arena, a motocross bike rental service and dirt-track, a sauna complex and an indoor and outdoor kid's club. TAKE A VIRTUAL 3D LOOK around!
So, plenty of things to do for you and your family, even when you are not busy pushing some air around.


2. TRAIN TO GET YOUR USPA SKYDIVING LICENSE.
Now that you have successfully passed your AFF course and are skydiving by yourself it's "game-on" and time to take your skydiving career to the next level. Progress with us through the skydiving ranks and qualify for entry-stage-, intermediate- and expert level skydiving licenses. Graduates at the Flight Club skydiving school are being issued United States Parachute Association (USPA) sanctioned licenses, which are internationally recognized parachutist certificates of proficiency and  endorsed as such by the Federation Aeronautique Internationale (FAI). 
With each USPA skydiving license you acquire, comes a new set of privileges: 
an USPA A-license will allow you to engage in group skydives with your friends, a USPA B-license lets you skydive at night, a USPA C-license enables you to participate in certain demonstration jumps and a USPA D-license will open the door for you to attend skydive instructor rating certification courses. 
Find out how you can get your own USPA skydiving license at the Flight Club skydiving school in our comprehensive USPA SKYDIVING LICENSES tutorial.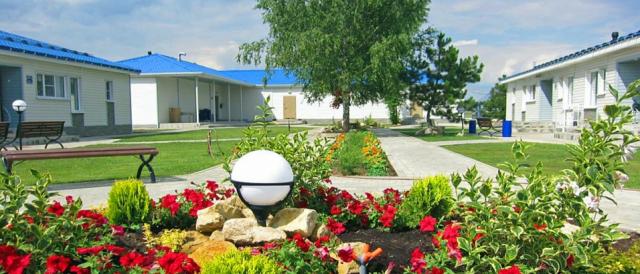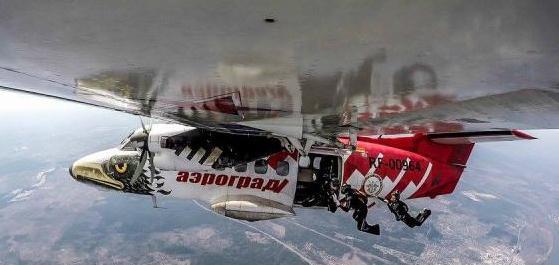 The Aerograd Kolomna drop-zone features a sizeable skydiving fleet of 4 Turbo Let 410 series fixed-wing aircraft and a Mi-9 helicopter. Servicing around 140,000 skydives annually, Aerograd Kolomna enjoys an international reputation as the premier skydiving training venue, for both civilian and military clientele, outside of the United States.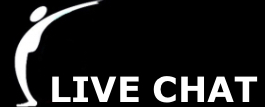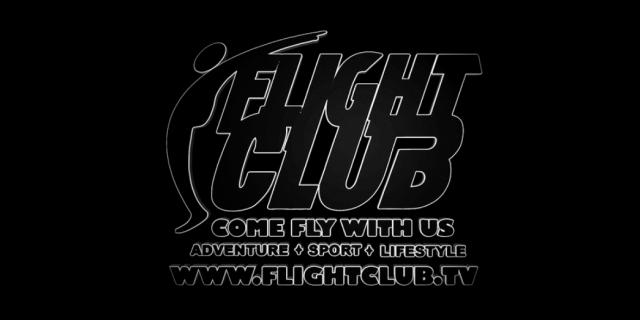 In Flight Club, we have some pretty seasoned skydivers in our ranks, pros which have skydived with literally thousands of people over the years. 
In the process, they figured out how to read the game well and learned to accurately gauge the players on the pitch in no time. We understand that skydivers want to be safe, have fun, push the envelope a little bit, build some confidence in the process and last but not least, make some friends on the drop-zone. 
Our skydive load-organizers are here for exactly all of that. We organize individual flyers of compatible skill into groups, help you engineer your skydive, and assist in executing and debriefing your group skydives.
Flight Club's skydive training curriculum features progressive skills development courses custom-designed to help you master individual skills sets in free-fall and under canopy and typically last anywhere from a day to a week.
Our multi-lingual professional coaches teach in a one-on-one environment and facilitate a holistic teaching style in a "top down" format, meaning we teach from the latest high-performance models in all aspects of sport skydiving: 
equipment knowledge, effective motor-skill development during the preparation phase, psychological aspects of the in-flight phase, correct execution of bio-mechanic principles and mental toughness in-air, increased situational awareness and sound decision making under canopy, systematic detailed skill analysis and SMART debriefing sequences.


3. PERSONAL MENTORING.
For all those amongst you, who are out there on a skydiving mission of some sort and are looking for professional support and guidance along the way to make things happen, this might be for you! 
No matter whether you want to become a skydive- instructor, compete at the world championship, open an aviation business, run your own drop-zone, need networking assistance in the industry, or simply want to be the best that you can personally be in any specific area of the sport, chances are that we have somebody in Flight Club who has been there and done that and accordingly, knows exactly how to go about it all.


Find out in detail how the Flight Club skydiving school can help maximize your personal potential in this exhilarating sport, right here in our comprehensive skydive COACHING, ORGANIZING, MENTORING tutorial including complete training curricula, associated tuition fees and booking assistance.