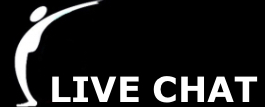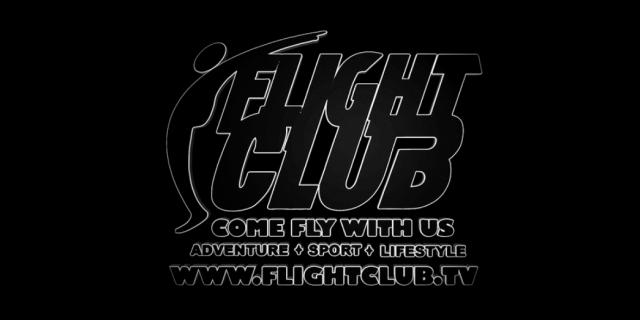 CUSTOMIZED ADVENTURE GIFT CARDS.
BUCKET LIST GIFTS THAT GIVE BACK.
Whether it is learning to skydive, flying your body in a wind-tunnel, floating weightlessly in zero-gravity, riding in a fighter jet or participating in real cosmonaut training courses,
many of Flight Club's authentic adventure activities are experiences-of-a-lifetime and find their place on people's bucket list the world over.
While Flight Club is not a gift company per se, and we are not aspiring to morph into one, 
we do appreciate the fact that there obviously are occasions when it is kind of nice to have a gift card available ;)
And so, by popular demand, here we finally are: our new page with ideas for the perfect personal gift, custom coupons for corporate incentive and reward programs and sweet prizes for your brand's upcoming sweepstake campaign.
PERSONAL GIFTS, CORPORATE INCENTIVES, REWARDS AND SWEEPSTAKE PRIZES. 
In Flight Club, we customize each adventure gift card to perfectly fit its specific purpose and target audience. 
Since each person is unique, one-of-a-kind, we custom-tailor our adventure activities to varying levels of intensity, in order to make sure that we do meet each recipient's personal threshold for action, adrenaline and excitement and, at the same time, ensure that the educational value of the experience you gift, is compatible with the recipient's current level of expertise and ability: ranging from light entertainment, to semi-demanding adventure travel settings to challenging personal development courses. 
Our fully customized experience gift cards for some of life's great adventures, are guaranteed to be a gift that keeps on giving back!
Follow our simple 1-2-3 process to mix-and-match any adventure gift card format of your choice with any bucket list experience of your choice to create and submit your very own custom coupon for the perfect gift.
STEP 3:
CREATE YOUR CUSTOM ADVENTURE GIFT CARD.
THE PERFECT GIFT.
Scroll through the menu options of the form below, to create your custom adventure gift card for the perfect personal gift, coupons for corporate incentive and reward programs and to select cool prizes for your brand 's upcoming sweepstake campaign.
Fill in the form and submit your request. We will review your inquiry and contact you to help custom-tailor the detail of your adventure gift card(s) according to your personal preferences and to discuss any remaining questions which you might have. 
Once everything has been clarified and arranged for according to your liking, you must first clear your order for final processing and only then, we will execute the order and issue your customized adventure gift card(s).
STEP 1:
CHOOSE A FORMAT FOR YOUR GIFT CARD.
(1) PERSONAL GIFTS.
Surprise someone special with a personal gift card for their favorite bucket list activity.
We try to offer a healthy mix for both, the young and the young at heart and you can purchase personal gift cards for the full array of Flight Club bucket list activities listed below.
(2) CORPORATE INCENTIVES AND REWARDS PROGRAM.
Did you know, that retainable incentives are more appreciated than cash rewards by a majority of the modern workforce?
Are you an employer looking for effective ways to boost employee motivation during a time when things really need to get done, or are you looking for a personalized way to show your appreciation for a job well done?
Look no further! A custom ticket to the experience-of-a-lifetime is guaranteed to be a gift that gives back.
(3) SWEEPSTAKE PRIZES.
Are you a business owner or a marketing director on a mission to create a more exciting, dynamic image for your brand?
Are you trying to promote a younger feel, a livelier vibe or keen image for your establishment?
If so, why not raffle of some VIP tickets to a zero-gravity flight or some wind-tunnel time for the kids as part of your next sweepstakes campaign?
(4) EXPERIENCE WEIGHTLESSNESS.
ZERO-GRAVITY PARABOLA FLIGHT ONBOARD IL-76 MDK. 
Experience up to 7 minutes of weightlessness onboard the giant IL-76 MDK during a series of parabola flights in the skies above Star City, Russia. You can either book a single-seat ticket or the entire IL-76 MDK for a group of up to 14 friends and combine your zero-G flight experience with a fun 3-day excursion in Moscow city.
STEP 2:
SELECT A BUCKET LIST EXPERIENCE.
Following, please find a brief description of choice bucket list experiences you can add to your adventure gift card. Follow the links to detailed tutorials and learn more about the adventure activity of interest.
(1) LEARN TO SKYDIVE.
ACCELAERATED FREE-FALL COURSE.
Master fundamental skydiver survival tricks for freefall and parachute piloting in our Accelerated Free-Fall course. Upon successful completion of this introductory 10-jump skydiving course, you will be cleared for freefall self-supervision, meaning you are allowed to skydive solo.
(2) SKYDIVE HARD.
ONE WEEK OF EXCLUSIVE ONE-ON-ONE COACHING.
Travel with a professional Flight Club skydiving coach to any drop-zone in the world for one week of exclusive one-on-one coaching in any skydiving discipline of your choice. This activity is suitable for skydivers who have previously completed their Accelerated Free-Fall course only.
(5) FIGHTER JET RIDE.
Catch a ride to the edge of space in the co-pilot seat of the legendary MiG-29 fighter jet and test your resolve during a series of low-altitude flybys and aerobatic maneuvers at supersonic speeds. You can upgrade your MiG-29 flight experience with exciting itinerary options for your journey to the Sokol airbase in Nizhny Novgorod.
(6) TRAIN LIKE A REAL COSMONAUT.
SPACEFLIGHT COURSE AT THE GCTC.
Choose from a variety of spaceflight training courses for civilian participants at the Gagarin Cosmonaut Training Center. Dock a Soyuz module to the ISS, experience high-g loads in the CF-7 centrifuge, prepare for a space-walk in the Vykhod-2 simulator, practice extravehicular activities in the neutral-buoyancy laboratory and more.
(3) INDOOR FREEFALL SIMULATOR TRAINING.
Find your wings in the controlled, safe and indiscriminate environment of an indoor freefall simulator. Hurricane force wind speeds and good times guaranteed for skydivers, mom and pops, kindergarten-age kids and our professional tunnel instructors alike.
FLIGHT CLUB BRANDED SPORT-WEAR.
Of course, for our hard-core Flight Club fans and all those amongst you who simply appreciate good style, we'll be glad to show you the entire Flight Club branded fashion collection as well.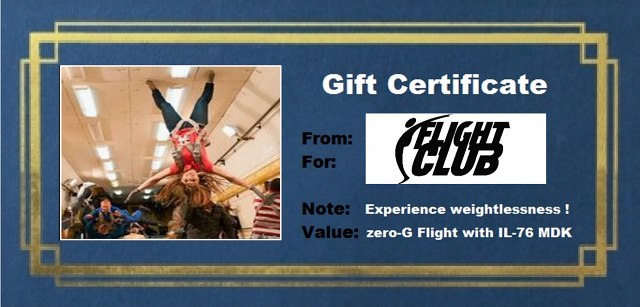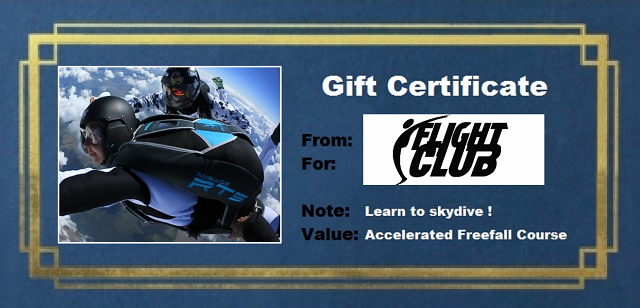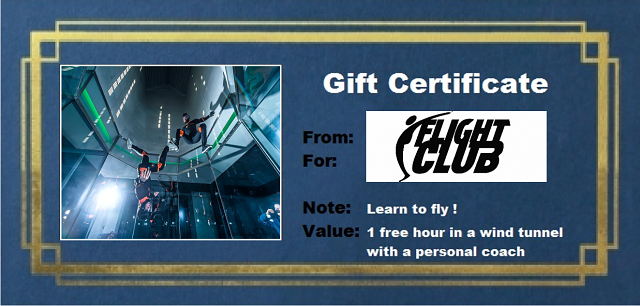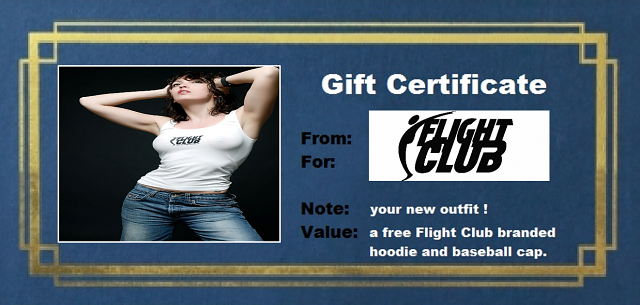 CONTACT US.
If you have any questions regarding our bucket list experiences, or need assistance in creating your custom adventure gift card, please speak with us in FLIGHT CLUB LIVE CHAT or DROP US AN INQUIRY. 
We are here to help and look forward to speaking with you.
You might find some added value to the content of this page in our CORPORATE PROGRAM.