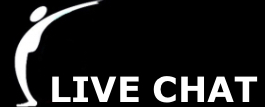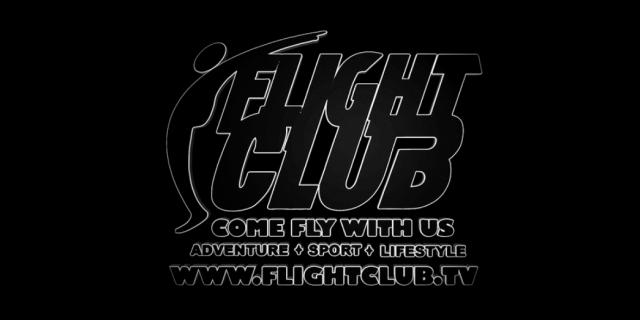 CORPORATE PROGRAM.
On this page, we introduce scope, goals and target-industries of the Flight Club corporate program. Find out what we have to offer and what it is that we are looking for.
SCOPE:
As part of our corporate program, we extend professional assistance to our corporate partners in the following areas of activity:
digital marketing, principal photography, aerial stunt-work, networking, affiliate marketing, corporate event hosting, sweepstake prizes, incentives and rewards, personal development training and team building, sponsoring.
GOAL OF THE FLIGHT CLUB CORPORATE PROGRAM:
The goal of the Flight Club corporate program is 
(1) to expand on our existing professional network by forging mutually beneficial business relationships with select companies in general, 
(2) to facilitate the exchange of ideas and know-how between their leaders in particular and,
(3) to promote the sharing of resources and personnel within this network on an as needed basis.
TARGET INDUSTRIES:
Our focus lays on facilitating this process with new and existing international partners in the following target- industries:
professional-, scientific- and technical services, management of companies and enterprises, performing arts, spectator sports and related industries, amusement, gambling and recreation, aeronautics, space, defense and security, educational services;
FLIGHT CLUB CORPORATE PROGRAM. 
(1) DIGITAL MARKETING.
In Flight Club we get to go places and see things which are, let's say, uncommon. In free-fall, in wind-tunnels, during zero-gravity flights, on-board MiG-29 fighter jets. 
Typically, our cameras are with us and rolling. More often than not, we come home with rare and unique footage.
We also do know how to put that footage to work. With a 20-year history of assisting our corporate partners with material for the development of digital marketing campaigns evolving around adventure travel and various air sport activities, we are here to help you make an impact.
FLIGHT CLUB CORPORATE PROGRAM. 
(2) PRINCIPAL PHOTOGRAPHY.
Principal photography is the most complicated, intense and the most expensive part of movie-making. 
Flight Club can help you cut down on time, cost and drama.
We enjoy access to specialty venues, equipment and support for our activities through long-standing partnerships in the aerospace- and aviation industries.   
No matter if you need a SPACEFLIGHT SIMULATOR, FIGHTER JET, cargo-plane, helicopter, a wind-tunnel, skydiving-, wing-suit- or BASE jumping gear for your next "human flight" related action movie or documentary, Flight Club got both, the hardware and professional people who know how to put it to use for you.
FLIGHT CLUB CORPORATE PROGRAM. 
(3) AERIAL STUNT WORK.
Besides having access to some of the cooler toys in the skies, we also have guys and gals in Flight Club who are true masters when it comes to either jumping out of, or jumping off things in true style.
While there is a big hype on social media today about the generation-x cool kids self-promoting their one-off approach to performing "first-ever, longest, highest this-and-that" stunts, the Flight Club skydiving school fields experienced professionals who make things look good without all the hype... safely and consistently.
So, in true protagonist-style, we throw some 20-year old mini-clip footage out there, just to remind everybody who actually has been on the fore-front of skydiving and BASE jumping stunt work for the better part of two decades:
FLIGHT CLUB CORPORATE PROGRAM. 
(5) AFFILIATE MARKETING.
Flight Club is constantly looking for new ways to grow our potential customer base and to attract more people to our cause. 
Accordingly, we appreciate any opportunity to advertise on affiliate marketing platforms which help us increase brand awareness and drive organic traffic to our website.
We are ready to pay for preferential add placements on select quality portals. We of course also do appreciate any generous non-monetary display options and are going to respond to them thankfully and in kind.
FLIGHT CLUB CORPORATE PROGRAM. 
(6) CORPORATE EVENT HOSTING.
Looking for a fun day out with the crew? Flight Club organizes and hosts affordable corporate events with high entertainment value around wildly popular bucket list activities:
we can take your team SKYDIVING, fly around together in a vertical WIND-TUNNEL or float weightlessly onboard the giant IL-76 wide-body aircraft during a ZERO-GRAVITY FLIGHT. 
Action, adventure, adrenaline and good times guaranteed.
FLIGHT CLUB CORPORATE PROGRAM. 
(8) PERSONAL DEVELOPMENT TRAINING &
TEAM BUILDING EVENTS
In the earlier days of Flight Club, the success of our enterprise was deeply rooted in the success of the international skydiving careers of our founding fathers. 
While our activities have expanded into other industries over the years, we have embraced the lessons of the early days.
We are profoundly aware of the critical importance of personal development, as we eye-witnessed both, the positive and the negative implications which personal development, or the lack thereof, will bring with it for the overall competitiveness of a team. We have also inherited a very keen sense concerning psychological and sociological 'do and don't' criteria when it comes to forging this team into a winning and sustainable entity.
FLIGHT CLUB CORPORATE PROGRAM. 
(4) NETWORKING.
In Flight Club we understand the value of social capital. Thanks to the success of our sporting careers we have been able to create a truly unique social and professional network reaching across the entire globe. This network is the very corner stone of our business today. 
We are well connected with long-standing ties in the aviation industry and adventure travel industry, as well as in the extreme sport scenes in Russia, the Middle-East, China, India and New Zealand.
If you have a project that requires networking assistance, let us know. Whether it be the exchange of a referral, advice or information you are after, it all starts with a first step. Contact us.
In turn, if you know of somebody who's business activities by nature would benefit our cause, you recognize or can create opportunities for mutual collaboration, or you know how to connect us in any other meaningful way, let us know, too. We are certain to show our gratitude.
FLIGHT CLUB CORPORATE PROGRAM. 
(9) SPONSORING.
Flight Club is a high-profile outfit in the adventure travel industry and our activities receive a fair share of public attention.
While big media outlets play some role in this, it is primarily our clients who carry the once-in-a-lifetime experiences they have shared with us into the 4 corners of the planet via their social media networks.
In a classic approach to promoting our sponsors, we place and display company logos of our corporate partners on aircraft, on entertainment venues like wind-tunnels, on airport buildings and hotels, on parachutes and banners during display jumps into sport arenas and major events, and we wear them on our uniforms and flight-suits when working with our customers.
If your public relations campaign is in need of a more "out-of-the-box" approach to promoting your brand, you can rest assured that Flight Club will find innovative solutions to show off your logo, no matter how big it is, in true style.
CONTACT FLIGHT CLUB.
You can speak with us directly in FLIGHT CLUB LIVE CHAT or alternatively, drop us a message via our CONTACT US page. We are looking forward to hear from you.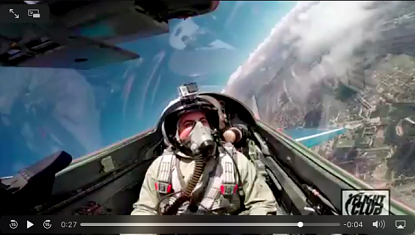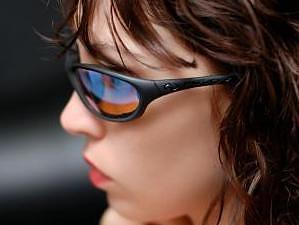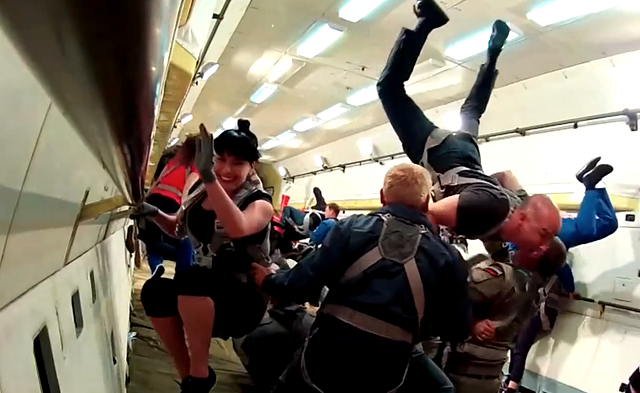 Based on these experiences, we have a long history of, and a world-wide reputation for, organizing state-of-the-art team building events, for facilitating game-changing personal development training and for hosting effective stress management courses. 
Our team building events and personal development courses evolve around skydiving, wind-tunnel flying, zero-gravity flights, fighter jet rides and space-flight training courses (detailed event descriptions are accessible through the main menu on this page) and are designed to achieve a dual purpose: 
to get the very best out of each participant and to facilitate a fun and co-operative work- and learning environment where together, everybody achieves more.  
Sounds like something worthwhile doing? Our internationally awarded athletes and course conductors are here to help work out a concept which suits you.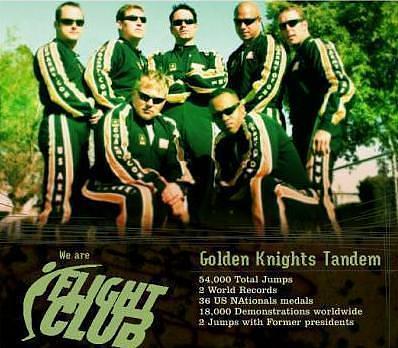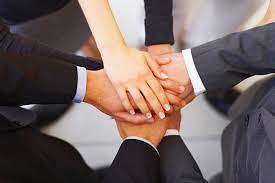 In Flight Club we do appreciate the fact that there are two sides to the sponsorship coin.
So, while we go all out to promote a young, lively and keen image for individual partners and establishments who have been good to us and our cause, 
we also go the extra mile when it comes to supporting the cause of others with a sponsorship of our own.
According to the Flight Club mission statement it is our goal "to advance the sport, the art and the science of human flight, by making activities which used to be a privilege reserved for the very few and fortunate accessible for everyone". 
We actually do really mean that and have an open ear for anybody who approaches us with a good idea, or a reasonable request for our assistance.
It doesn't matter if you are a kid who's dreaming of flying the wind-tunnel at the Olympic Games, a bad-to-the-bone sports-girl aspiring to launch her modelling career or a manufacturer raising funds for R& D of the next cool tech-gadget.
Flight Club has proven a good feel when it comes to whom we choose to support over the years and we are proud of and happy for a good number of our protegees claiming international name- and face-recognition in their respective fields of activity today. Just approach us. We will hear you out.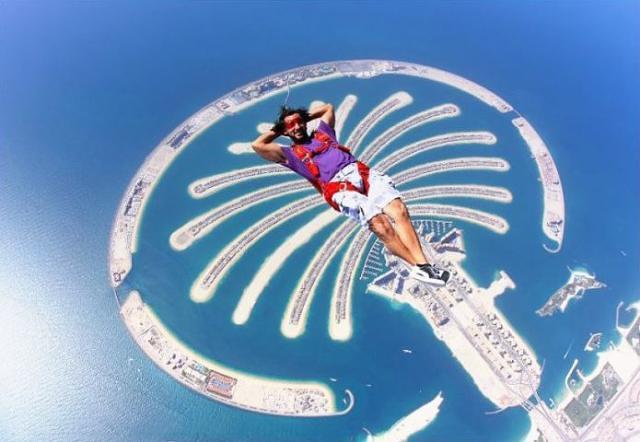 FLIGHT CLUB CORPORATE PROGRAM. 
(7) SWEEPSTAKE PRIZES, INCENTIVES AND REWARDS.
Of course, we do have custom GIFT CARDS for these bucket list activities available and ready to go in support of your corporate incentives and reward program and for your next sweepstake project. Gifts which are guaranteed to give back!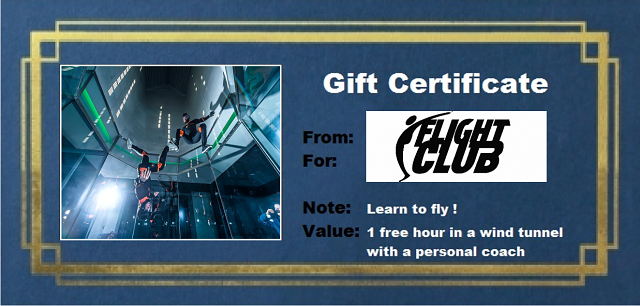 If you are more into the educational aspects of these kind of events, then our team building and personal development courses might be right for you: