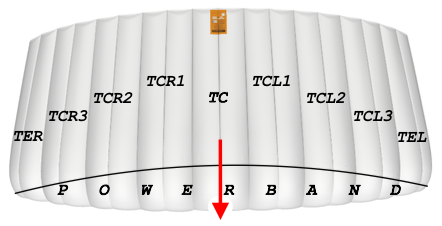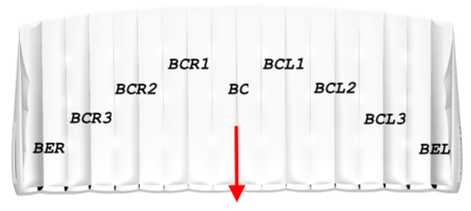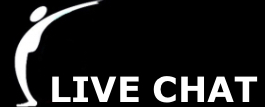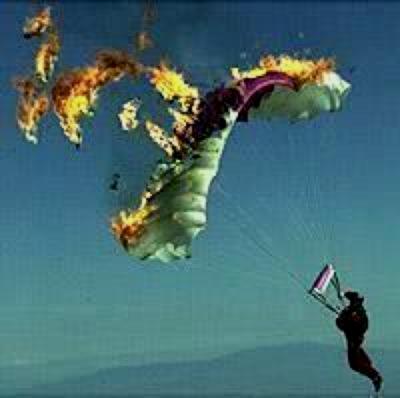 pic A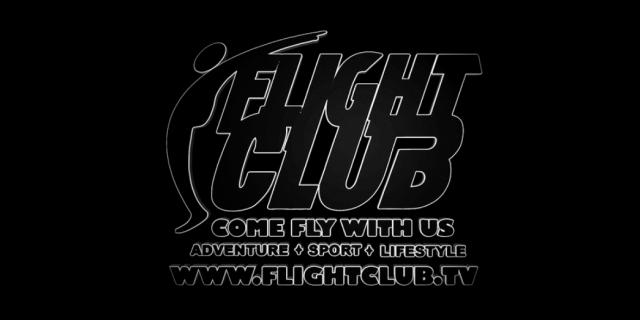 OMEGA
The Icarus Omega is a 7-Cell, lightly elliptical, zero porosity, RW canopy. It has been designed as a hassle-free all- rounder; suitable for RW, demo jumping, fun accuracy and fun CRW. It is super easy to use, with delicious '7-cell' openings, easy packing and gentle landings.
At lighter wing loadings (below .9 PSF) it is a good student transition or first canopy, or for those who want to take it easy. 
At heavier wing loadings (up to 1.5 PSF) it will be zippy and fun, with cruisy openings and reasonable landings. As it's a 7-cell of conventional construction, the pack volume is very small.
TANDEM
The Icarus Elliptical Tandem canopy is a totally Zero-P, truly elliptical canopy. The only straight cell is the center cell. The cells vary in width to control cell deformation over the span of the canopy. Construction is very heavy– NZ Aerosports have spared no effort or expense, and sacrificed some pack volume, in order to create a robust 'industrial grade' canopy. As with all their canopies, it is computer cut and can be ordered in any size - standard sizes are 330, 365 and 400 sq. ft.
Other tandem canopy manufacturers recommend or even limit the life of the canopy to around 600 jumps. NZ Aerosports have been targeting a 2000 jump canopy life, and have had many Icarus Tandems surpass 2000 jumps - performing as new and with life still left in them.
There are no brake settings and the canopy opens on full drive. It is available in 3 standard control line configurations, providing performance and ease of use trade-offs. All of these options have light toggle pressure compared to other tandem canopies.
It comes with either Spectra, Vectran or Dacron fully cascaded lines. There is an option of US made 1500 lb. Spectra, 1000 lb. Vectran line, or a combination of 900 lb. and 525 lb. Dacron.
The majority of NZ Aerosports tandem canopies are going out with Vectran lines, as this line tends to have the most advantages depending on your environment.
ICARUS CANOPIES. SHOP FOR NZ AEROSPORTS MADE PARACHUTES AND REPLACEMENT LINE-SETS.
Welcome to the Flight Club gear store. Here you can shop for the entire range of NZ Aerosports made Icarus- and Daedalus series parachutes and replacement line-sets.
You can find a detailed description and prices for each parachute (and respective replacement line-sets) below and our easy to use order form to the right.
NZ AEROSPORTS MADE PARACHUTES
NZ Aerosports Ltd. design and manufacturer some of the finest parachutes money can buy. 
Their Icarus and Daedalus series products range from student- and tandem canopies to record-breaking hyper-performance wings.
The company enjoys a world-wide reputation for fielding the most active and progressive R & D team in the skydiving industry, its cutting-edge manufacturing technology and a customer service team showing a big heart before and after the sale.
So, what are you waiting for? Get rid of your old parachute in style
... and find out for yourself 
what the NZ Aerosports hype in the world skydiving scene is all about.
Shop for Icarus Canopies and Daedalus project parachutes right here:
NZ AEROSPORTS ICARUS AND DAEDALUS SERIES PARACHUTES PRODUCT DESCRIPTION AND PRICES
Need a new parachute fast? No worries! We got the entire range of NZ Aerosports made Icarus and Daedalus series parachutes available for you. Enjoy expedite service for top quality products to fair manufacturer prices.
Check out the manufacturer product descriptions below. If you do have any questions, please contact us and an experienced Flight Club pilot will help.
SAFIRE 3
The Safire 3 is perfect for your first canopy or a fun intermediate canopy at slightly higher wing-loadings. NZ Aerosports recommend loading her between 0.8 and 1.5. She's available in any size you want, so you can load her exactly what you want. If you're not sure, ask us.
Loaded lightly she is the vehicle to carry any beginner or even the most nervous canopy pilot to the ground safely, and for the intermediate jumper she will make your flying experience come alive with quick turns and a powerful flare.
CROSSFIRE 3
Crossfire 3 is a fully elliptical, very efficiently designed high performance canopy. She is not suitable as a first canopy for students off AFF. She must be treated with respect and caution at all times, but particularly in the adjustment period with the new wing. Her dive is more aggressive and her recovery arc longer than that of her predecessor, the Crossfire 2. The sight picture for your turn, landing and flare will be different than the wings you have flown before.
At light wing-loadings of 1.0 to 1.4, the Crossfire 3 is suitable as a first or second fully elliptical 9-cell for confident intermediate jumpers stepping it up a notch or three from their Safire 2, 3 or equivalent. 
We recommend a minimum of 500 jumps on a square or semi-elliptical canopy before moving to a Crossfire 3 of an appropriate wing-loading for these jumpers. At higher wing-loadings of 1.5 and above, the Crossfire 3 is an all new machine for those jumpers already accustomed to flying smaller/higher loaded Crossfire 2's or other elliptical 9-cells.
STUDENT
The Icarus Student is a mistake-friendly, fun and forgiving wing, which allows for more consistent flying in all situations. And she's built tough to withstand rough handling!
Safety is more than just reducing injuries – it's also about prevention. NZ Aerosports work under the methodology that easy = safe and safe = easy. ZP construction, Vectran 750 lines, contrasting brake lines and alternating color packing tabs optimize the new Icarus Student for durability and ease of use. Your students will be safer, for longer.
They gave her a 9-cell planform and modern shaping to make her responsive and increase predictability and – voila! – a student canopy that students will actually enjoy flying. This results in more confidence throughout the learning curve and unlocks faster progression.
Her flare is powerful and super forgiving to let new skydivers spend more time concentrating on progressing and less time with their faces embedded in the dirt.
JFX 2
The JFX 2 is the go-to canopy to start your swooping journey or do-it-all wing with power for days.
The original JFX is already so good at what she does; opens beautifully, is fun to fly around in the sky, and gives you the choice of a gentle straight in landing with lots of flare power or a full-blown hissing swoop.
Version 2.0 hasn't been a radical redesign. The JFX 2 stays true to all the things you love, but now has all the kickass features you know and want: Powerband, mini-ribs and sail loaded ribs.
Think cross-braced performance with Crossfire type ease. Cranking turns, raging swoops, gentle touchdowns...the JFX 2 can do it all and do it well. For pilots wanting to expand their skills, and those flying small elliptical 9-cells who couldn't be bothered with a cross-braced canopy before now - this is your wing.
You'll want to load her up slightly (think 1.8 to 2.8) and she'll let you throw her around in the air and on the ground.
JVX
The JVX is a 27-cell elliptical cross braced Tri-cell with upgrades like a new nose modification, improved trim, longer lines, no stabilizers and HMA lines as standard. The JVX is slim, sleek and fast with less drag.
The JVX has no stabilizers, since on small HP canopies they don't really do much except flap in the wind causing added parasitic drag. The JVX opens much better than most other canopies in its class thanks to a standard slider size of 29 X 24 inches with a new upper brake line configuration. The JVX also incorporates a new trim which increases the rear riser pressure and creates no slack in the D lines. 
Like all Daedalus canopies, the JVX is made of state-of-the-art material which lasts longer, has less porosity and holds a better shape making the wing more efficient. 
The JVX comes with one Technora line-set (400 lbs-600 lbs.). With a removable system for your bag, pilot chute and slider, it is an outright swoop machine in the high-performance category. The JVX is a serious upgrade to the JFX and you should be a pilot with serious experience and skill before you attempt to fly this wing.
LEIA
Leia is not a canopy built to the standards of a mere workhorse, but to the impossibly high standards of a modern competition canopy.
With advanced panel shaping and the latest generation planform initiated with Petra, she is the most modern wing you can buy short of a full comp-specific sail fabric parachute. 
Her high ellipticity, optimized wing tips and signature Powerband nose make for a leading edge that simply slices through air.
From Leia's sleek computer engineered 21-cell design to her sexy airfoil and Vectran 400 lines, she is not just the world's ultimate ZP canopy. She is your ultimate everyday swoop wing. The result? A canopy that can be jumped anytime hassle-free and can also kick ass over the pond like nothing you've ever seen. Made for highly skilled pilots to fly with every-day, Leia is not a toy– she's a real weapon.
PIMPING YOUR RIDE WITH SKYART AND LOGOS
It wouldn't be NZ Aerosports without the option to up-it all a notch or two by adding some cool custom Skyart design and/ or corporate logos to the bottom skin of your new parachute.
NZ Aerosports' state-of-the-art sublimation printing technology lets you put pretty much anything onto your canopy, from photos to fractals, to fades or tie-dye, from corporate logos to skulls and butterflies. Cool thing about all this: it doesn't really add to the pack-volume of your parachute.
Simply add a high-quality photo of your design to the order form and NZ Aerosports will come back to you with a mock-up and a quote to make it all happen.
ORDERING YOUR NEW NZ AEROSPORTS ICARUS OR DAEDALUS SERIES PARACHUTE
CURRENT MANUFACTURING TIMES 
CUSTOM-MADE ICARUS-/ DAEDALUS SERIES PARACHUTES
Current delivery times for custom design Icarus and Daedalus series sport canopies is 13 weeks. Tandem canopies leave the factory 8 weeks after you place your order wit us.
READILY AVAILABLE NZ AEROSPORTS-MADE STOCK PARACHUTES
For those of you who just can't wait that long and are happy with stock colors (there are typically a bunch of different color combos and different canopy sizes to choose from at any given time), check the "stock canopy" option in the order form and we'll get back to you with pictures of readily available parachutes.
SELECTING A PARACHUTE MODEL AND SIZE THAT'S RIGHT FOR YOU
Please read through the manufacturer product descriptions to the left of this page. They are written with the intent to help you choose a model parachute which, in its flying characteristics, is appropriate for your personal level of canopy piloting proficiency. 
There is a lot to be said about design progression and downsizing criteria. We recommend you take a couple of minutes to check out the USPA Skydiver's Information Manual which discusses these topics in detail in section 6.10 and section 6.11.
If you are not sure anyways, please contact us and an experienced Flight Club pilot will speak with you directly and help you figure all this out.
Please understand, that in the interest of safety, we reserve the right to refuse the sale should we come to the conclusion that the model and/ or size of parachute which you are trying to purchase might not be suitable for your current skill and/ or experience level. 
Generally speaking, though, NZ Aerosports Icarus and Daedalus series parachutes can be manufactured in any size, so you are free to tune in your wing-loading exactly as you deem it perfect for yourself.
ICARUS- & DAEDALUS SERIES PARACHUTES - 
ORDERING REPLACEMENT LINE-SETS
If you are after a replacement line-set for your canopy, please check the appropriate fields in the order form, submit it and boom, you are in business. Most line-sets are in stock, so you can expect expedite turn-around times for your order.
If you are unsure as to what line-sets are available for your particular model Icarus or Daedalus project parachute, please check out the "replacement line-set" drop-down menu next to the product description of your model parachute to the left of this page.
Please be sure to specify model, size and serial # of the parachute which the replacement line-set is intended for in the order form.
ICARUS- & DAEDALUS SERIES PARACHUTES - ORDER PROCESSING
Once you have filled-in and submitted the order form, we will get back to you with a 3D mock-up of your canopy design for your final review.
Pending your approval and payment confirmation, we will forward your order to NZ Aerosports with a request to start manufacturing.
PAYMENT PROCEDURE
Your payment is due in full before we submit your order to the manufacturer for processing. You can pay by telegraphic transfer into one of our foreign currency accounts specified on your invoice.
SHIPPING COST AND SHIPPING TIMES 
North America and Europe customers must pay shipping from New Zealand, which by FedEx to the USA will cost between $70-$100. FedEx shipping times vary, but are generally: NZ - 1 day; Australia - 1 to 2 days, USA - 2 to 3 days, other countries - 1 to 12 days. We cannot FedEx to a PO Box, so please provide a physical address in the order form.
CUSTOMS CLEARANCE AND IMPORT DUTIES
Make sure you understand the customs and clearance fees that apply to your country. These are 'your costs' and are not included in the total price. Any import duties are the responsibility of the customer or receiver of the canopy.
DESIGN YOUR ICARUS-/ DAEDALUS SERIES CANOPY AND SUBMIT THE ORDER FORM FOR REVIEW AND PROCESSING 
Our easy to use order form lets you design your new parachute in minutes. Simply fill in the form below and submit it to us for processing. We'll take care of the rest. Let' s get started:
CONTACT US
If you do have any questions regarding the order process, need assistance in filling out the order form, or if you need advice of an experienced pilot to decide what canopy model is right for you, please contact us with an inquiry or speak to us directly in Flight Club Live Chat. We are here to help.