Name: Stephan Lipp
Age: 42
DoB:  05 July 1973
Occupation: skydiver
USPA: C/E, AFF/I, Pro
# of jumps: 18.900+
years in the sport: 20

Stephan has started out his pro skydiving 
career at Skydive University, Inc. working as 
campus director in Arizona and traveling the
US as coach certification course conductor.
Flight Club Skydive coaching and mentorship
Our progressive skills development courses are custom tailored to help you master individual skill sets and typically last anywhere from a day to a week
We travel worldwide and work location- independent with flyers of any experience level in all disciplines of the sport.
Are you pursuing a professional career in the sport or simply trying to score a beginner-, intermediate- or expert level skydiving license?
Pro-rated members of our team perform
show- and exhibition jumps, parachuting into
major sport arenas & live events world wide.
Stephan' s career profile
USPA licenses and instructional rating courses

Mentorship programs are dedicated to those pursuing a high level of proficiency or a professional career in the sport and will keep
you engaged for one or more seasons.
Our instructors and examiners are here to help you meet the crtiteria for all USPA
licenses and host instructional rating courses upon request.
In 2013 Stephan resigned in Dubai in order to dedicate his time and energy exclusively to the Flight Club project.
Stephan then moved on and spent 2 years as 
chief instructor and assistant operations
manager at Skydive Dubai, the "undisputed
Mecca of sport skydiving".
Between 2009 and 2011 Stephan was the
chief instructor at the NZ skydiving school. 
At the time, the center was a one-of-a-kind 
set up. Equal to a vocational college, offering
NZQA government funding to the attendees
of a 32 week diploma in commercial skydiving.
In 2006 he relocated from AZ to Moscow, where he still regularly works at Aerograd
Kolomna as a private skydiving coach.
Stephan has made a name for himself as the 
alternate for Arizona Airspeed and as hired 
gun to the US Army Golden Knights 8- way competition team.
Together with Jason Peters, he co- founded
the Arizona Training Center at Skydive AZ
in 2002, which still exists in its original form.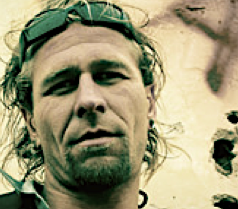 You can contact Stephan via e-mail or Skype.
Adventure travel - Extreme Sport - Lifestyle