Adventure travel - Extreme sports - Lifestyle

Adventure travel - Extreme sports - Lifestyle
Flight Club gift certificates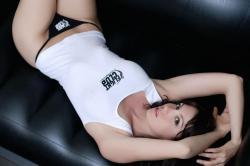 Surprise someone special with their personal
ticket to the experience of-a-lifetime!
While Flight Club is not a gift compnay per
se, and we are not aspiring to become one, there are occasions when it is kind of nice
to have them available.
While the obvious lays to the left, read on
to the right also for some more suggestions.
So, by popular demand, here it finally is:
our new page with ideas for the perfect gift.
incentive & reward program
Are you an employer trying to boost employee
motivation with a personalized and memorable
reward program?
Did you know that retainable incentives are
more appreciated than cash rewards among 
a majority of the modern workforce?
Contact us and we' ll work together in setting
up a custom incentives pogram that will
inspire your team to go the extra mile when
it really counts.
Are you looking for ways to give your brand 
a more dynamic and exciting touch?
Check out some samples and contact us.
We will help you customize the perfect gift
Skydiving courses, MiG-29 fighter jet rides,
zero-G flights, trips to Star City Russia and
some wind tunnel time for the kids.
Get your gift certificate for any of our events
today. We try to offer a healthy mix for the
young and the young at heart.

If so, why not raffle off some tickets for a
MiG-29 flight to the stratosphere, a zero-G
flight or some wind tunnel time for kids as
part of your next sweepstakes campaign?
Trying to promote a younger and more lively,
adventurous image for your establishment?
Contact us. Let' s put together a concept.